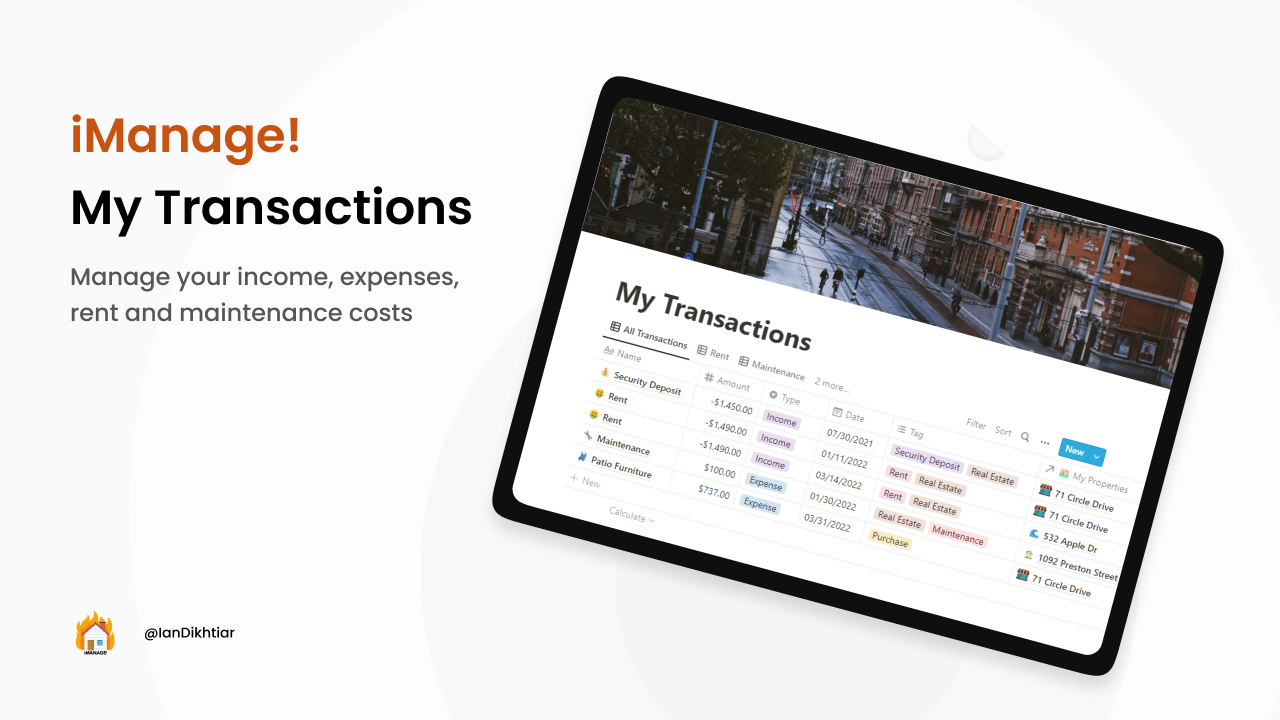 In the previous lesson, we learned to create a property portfolio to help us manage our properties. In this lesson, we will learn how to create a simple but powerful dashboard for all our transactions in one place. I use this setup in my personal workspace to manage all my real estate transactions, including rent, maintenance, and remodeling transactions. Let's review ouк problems and try to find a solution for them before setting our goals.
There are a few common problems with managing real estate transactions:
It can get difficult to find the source of income and expenses because they're spread out across various documents and databases.
It is hard to keep track of where your money is going, and you might miss something important.
There's no way to see an overview of all the transactions for your properties in one place. Instead, you have to look through each property individually, which can be time-consuming.
In order to create a great transaction managing tool we to achieve the following:
Create a database for transactions
Be able to easily add a new transaction/template.
Be able to quickly see an overview of your transactions in one place – the income, expenses, and balance. This will help you know exactly where your money is going!
Let me take you by hand and show you how I am building my databases for
iManage!
so you can replicate it in your workspace.